Place Measurement Workshop with Kylie Legge
Event start date:
Event start time:
Event end time:
Event end date: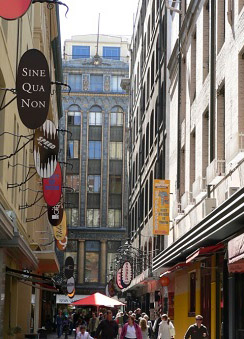 This interactive workshop introduced participants to the concept, tools and value of place measurement.
Workshop Description
Imagine if you could capture data about your places that would help guide decision and measure impact.
This interactive workshop will introduce you to the concept, tools and value of place measurement. Attendees will learn the theory and practice of how to use place measurement tools that will provide the foundation for evidence-based planning and investment. Sessions will include common tools, data collection and analysis and how to define measures of success.
You will also learn about Place Score, a ground-breaking place experience (PX) diagnostic, engagement, benchmarking, tracking and marketing platform that identifies what your community cares about in its neighbourhoods and town centres and how they rate their current place experience in order to identify investment priorities and track return on investment.

Join Kylie Legge, founder of Place Partners and Place Score for this workshop, and receive a free invitation to a Place Score industry briefing (following the workshop) from 4pm to 5pm.
About the Presenter
Kylie Legge - BArch, MSSC (Env & Pl), and Founding Director of Place Partners
Kylie Legge is a leading voice in the evolving profession of placemaking. She is an architecture graduate, planner, place maker, author, facilitator, curator, entrepreneur, and a founding Director of Place Partners, a multidisciplinary placemaking consultancy based in Sydney, as well as the newly launched Place Score - the world's first place experience measurement tool. Her interests lie in the relationship between people and their urban environments and how we can work better collaboratively to create the kinds of places people want to spend time in. Her commitment to understanding the trends and external factors influencing decision-making ensures that projects she works on are fit for the future.
Who should attend?
Councillors, Local Government Community Development, Place-making and Urban Design Professionals, Industry members, Architects, Town Planners and Business Consultants.