Ten Stormwater Management Best Practices Leading Cities and Towns Employ to Mature Their Stormwater Programs
Event start date:
Event start time:
Event end time:
Event end date: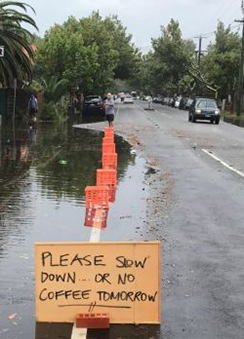 Andrew Reese, Vice President of Amec Foster Wheeler and a leading international expert on stormwater management, discussed the ten stormwater management best practices leading cities and towns have employed to mature their stormwater programs.
Event Overview
The leading local government stormwater programs in the United States have all begun changes that, in a sense, have caused the stormwater program to "grow up" and be much more like its older siblings: water and sewer and other assets.
There have been a set of key understandings or actions that were nearly uniformly necessary for that to happen successfully.
We will talk about these things, discuss their potential applicability to the Australia situation and, in the end, develop a set of key actions or understandings that may be valuable in enabling local councils and water authorities to transform the management of stormwater to make it more efficient and effective. This will include funding arrangements.
Facilitator
This one-day workshop is being facilitated by Andrew Reese. Andy is Vice President of Amec Foster Wheeler, and a leading international expert on stormwater management. He has written a best selling book 'Municipal Stormwater Management' and has worked in all 50 States of the USA.
Who should attend?
Councillors and Council officers with an interest in stormwater management.