MAV Opinion Editorial - the bill that you hate to receive
Publish date:
All property owners will soon receive council rates notices in their letterbox. We know people don't enjoy receiving this annual bill, but rates are important.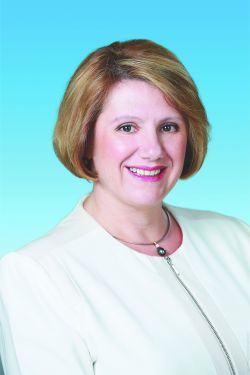 Council rates make up 3.6 per cent of total taxes collected nationally. Rate revenue helps to deliver more than 100 community services and maintain $91 billion of local roads, facilities and infrastructure.
From the moment you step out of your house, the work of your council is all around you. The footpaths, local roads, street lights, playgrounds, parks, sporting grounds, kindergartens, libraries, home care for the elderly and disabled, maternal and child health services – the list goes on.
Some shires face challenges providing equal access to services. They have long road lengths to maintain and smaller populations contributing to rates. With small budgets it can be difficult to ensure adequate provision of essential community services and infrastructure.
Local government is calling on all political parties to support actions ahead of the November state election that ensure communities receive equitable local services, regardless of where they live.
Victoria is Australia's fastest growing state. Greater Melbourne received 90 per cent of last year's population growth – almost 130,000 people. We want political parties to develop population strategies that better manage growth and opportunities for rural and regional areas too.
We also want the State to invest in transport,cultural and community infrastructure to grow rural and regional knowledge economies. A new national report confirmed innovation will be the core driver of long-term economic growth, and these lifestyle aspects are vital to attract knowledge workers.
This year is also a property revaluation year. Individual property owners may see a fluctuation in the amount of rates they're asked to pay. This doesn't mean the council will collect more rate revenue overall. Property values are only used to share how much each property contributes towards the total rates in the council's annual budget.
Rate revenue won't rise by more than the State rate cap – set at 2.25 per cent this year – unless a council received an exemption. However, we expect that hardly any properties will pay exactly 2.25 per cent more than last year. This is because the rate cap applies to the average rates bill within a municipality, not to each individual property's rates.
Different types of properties also won't be impacted equally by property revaluations. Each council develops a rating strategy that sets out how they will ensure fair and equitable rates are shared across different property classes – such as residents, businesses, industry and farm properties.
Across rural and regional Victoria, residential properties make up 69 per cent of valuations and contribute 70 per cent in total rates collected by councils. Commercial and industrial properties contribute more in rates compared to the total value of their properties.
In recognition that rateable land is critical to the livelihood of farmers and the broader community, farms contribute 15 per cent towards overall council revenue while total farm values are 21 per cent.
Despite this, we're seeing distortions from recent property revaluations leaving some farmers facing a significant increase in their rates. This is concerning.
The State Government missed an important opportunity over the past two years to examine the rating model we've used for almost 100 years as part of its Local Government Act review. We support a proper and vigorous debate about whether the current model remains the best and most appropriate to use.
One other rising cost on rates notices this year is the waste management charge. It's excluded from the rate cap and in some communities could be around $1 more per week.
Many councils have renegotiated contracts with recyclers who increased their fees in response to China's import ban on certain recyclable materials. This is unsustainable.
The State must reinvest the landfill levies it collects to develop our local recycling conversion industry and create new markets for recycled materials. This will better protect our environment and also ratepayers from increasing waste charges.
I'm the first to admit that councils don't always get it right. But the reality is that without local government, many important community programs wouldn't be delivered to those who need them.
We're called 'local' government because that's exactly what we are – local. Get involved in the decisions your council is making. Attend meetings, provide feedback and help ensure decisions being made reflect the outcomes you want to see in your community.
Cr Mary Lalios
MAV President
This Opinion Editorial was published on 11 August 2018 in Fairfax regional papers the Ballarat Courier, Warrnambool Standard, Border Mail and Wimmera Mail Times.