2022 Annual Report
In 2021-22, the MAV has delivered significant outcomes for our members. Between the Federal election, supporting communities and businesses through the COVID-19 pandemic and other emergencies as well as seeking to influence better policy and practice as the Victorian Government progresses its legislative reforms, it's been a significant 12 months.
Members have benefited from our first year of actions of the 2021-25 MAV Strategy, which was designed to expand on our deliverables and build on sector capacity, engagement and resilience.
Our achievements delivering on the MAV Strategy priorities, our financial results and Board governance reports are all available below.
2021-22 Annual Report Summary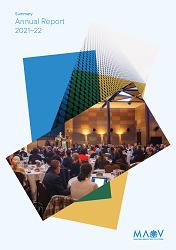 ---
2021-22 Financial Report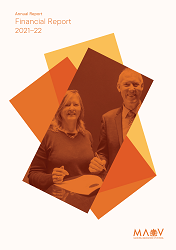 ---
2021-22 MAV Board & Governance Reports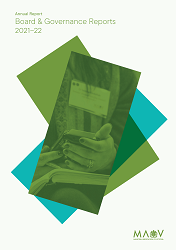 ---
2021-22 MAV Occupational Health & Safety Report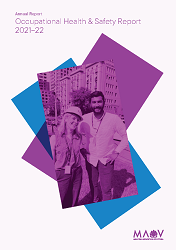 ---
Previous Annual Reports