Local Government COVID-19 Vaccination Ambassadors
Promoting collective responsibility and care for our whole community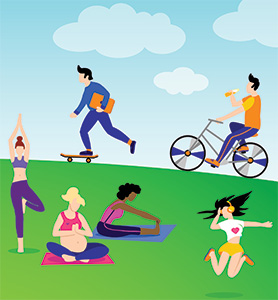 MAV is proud to be a COVID-19 Vaccination Ambassador supporting the vaccination roll-out that is so crucial to all members of the Victorian community being able to live and work more freely now that public restrictions are easing and COVID-19 is circulating in the community. Victoria has already seen the impact community driven engagement makes in supporting people to get vaccinated.
By sharing council initiatives and examples of how they have worked with vaccine hesitant people and communities, we will assist to address vaccine hesitancy and misinformation as well as supporting local pathways to vaccination. Working with the Department of Health through its Community Engagement Grants program, MAV wishes to recognise and support the efforts of all our councils and Local Government Vaccination Ambassadors.
The MAV Vaccination Ambassador Campaign provides support to all councils to engage in this work. This website offers a range of materials and factual information for councils that will help strengthen the conversations about vaccinations no matter what the setting.
MAV is championing information for specific target groups of women between ages of 18 and 40, young males and sporting groups.
MAV invites councils to share their examples by simply emailing VaxAmbassador@mav.asn.au